Washer & Dryer Repair
$99.99

or LESS 4 limited TIME!
extra for Front Loaders.
COMMON
WASHER
PROBLEMS:
Not washing,

Not draining
, Not spinning, Washer Lid broken, not spinning, washer cords replacement, Not draining, Unbalanced, Spin
COMMON DRYER
PROBLEMS: Not heating, not spinning, taking too long to dry/gas safety coils,

Dryer

Thermo Fuse, Dryer Cycling Fuse.

Dryer Belt, Dryer Pully, Dryer Cord replacement,




Oven
Stov
e Repair
$149.99

or LESS 4 limited TIME!
COMMON

OVEN

PROBLEMS:
oven not heating, oven taking to long to heat, gas leak,, Square oven igniter malfunction. Round oven igniter are extra




COMMON STOVE,_RANGE, COOKTOP PROBLEMS
:
Stove eye
malfunction, Stove eye blockage, Stove Cords, Gas

pressure, stove eye. won't lite

pressure, stove eye. won't lite

Refrigerator Repair
$159.99
or
LESS 4 Limited TIME!
Extra for Side by Side and French Doors refrigerators, but still fraction of the cost of replacing!
COMMON REFRIGERATOR PROBLEMS :
Defrost thermostat, Refrigerator Defrost timer, Drain hole blockage. Evaporator fan blockage, Condenser fan blockage, blockage, Condenser fan blockage,

Leaking water, refrigerator warm.





We Service all Makes and Models

In a Hurry?
Ask about our same day service! What happens when you come home from work to see that your refrigerator has made a wading pool out of your kitchen floor? Or what if your electric stove decides to quit working the same day you have a dinner party to entertain?
No problem! One of our expert technicians will be glad to RUSH out to your house and save the day.Milwaukee appliance repair is a snap for us. We've been at it for Several years. We know the Milwaukee area like the back of our hand so all you have to do is give us a call at 414-610-3160 and we'll be happy to give you our Same Day Service.
Your appliance repairs will be done promptly and at a fair price. You'll have your refrigerator, Front Load washer or dryer, top load washer, oven…or whatever appliance, back in working order in a jiffy. And we'll be glad to add you to our long list of satisfied customers who call on us whenever they need a home appliance repair.
If we CAN'T fix the washer, dryer, stove, oven, range, or refrigerator for Common Repair Price OR LE$$, there is only a $30 charge for coming to your house.
City of Milwaukee only.
$49.99 Service Charge for other areas, half the price of our Competitors!
All common repairs (listed above). If it's something that would cost more than a common repair we will tell you first.

If you want the repair done, we'll do it.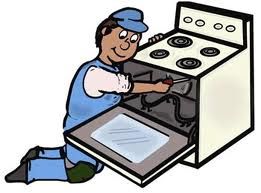 Call Now!!!!
414-610-3160
Budget Appliance Fix
Serving areas :

*Milwaukee *Brookfield *Waukesha *Wauwatosa *Glendale *Greenfield *Mequon *Shorewood *Whitefish Bay*Bay view*Brown Deer *North Shore *West Allis *Oak Creek *Franklin *Hales Corners*Cudahy*South Milwaukee*Foxpoint* Whitefish Bay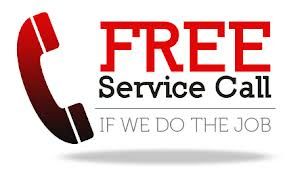 extra fee if you stay outside
of the City of Milwaukee.
We carry many of the most common parts needed for refrigerator, washer, dryer, stove,oven, range etc.